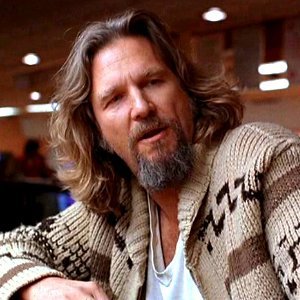 I'm not a big fan of pre-made, store bought costumes. The fun of Halloween is to either sew a costume yourself or assemble a great outfit from regular clothing. It makes it feel so much more authentic to me. But not everyone can sew. On this lens I will show you how easy it is to get a recognizable costume from regular clothing you either already own or can find in a thrift store or online. I've come up with 10 well-known characters and will share some ideas on how to assemble a costume. And the bonus part is you can probably wear most of it again! See the great shirt for women here: It's Hocus Pocus Time Witches.
Dwight Schrute
From The Office
In one episode of The Office Dwight's nemesis Jim comes to work dressed as Dwight and proved that it's not only an easy costume, but also a great one because you instantly saw who he was supposed to be. If you can't find the right stuff in your own closet, try your dad's or go to the nearest thrift store and get a short sleeved yellow or off-white shirt, a necktie, brown dress pants, glasses and comb your hair and part it down the middle. Oh, and pack some serious attitude and megalomania.
The Dude (Jeffrey Lebowski)
The Big Lebowski
With The Dude you've got several choices and all of them are comfortable. Yay! But I think the one sticking in people's minds are the bathrobe, white tee, short pajama bottoms, sandals, sunglasses and – don't forget this – a carton of milk. This is a super easy costume, especially if you also have long hair so you don't have to buy a wig.
Sheldon Cooper
From The Big Bang Theory
Neat, short haircut, a nerdy tee (preferably a Flash or Green Lantern one) over a long sleeve and plaid pants. Easy as pie, no? With Sheldon Cooper the real challenge is channeling his persona. So practice on being very literal, memorize some nerdy science jokes and remember his catchphrase "bazinga!"
Lafayette Reynolds
From True Blood
To create a Lafayette costume you'll need to raid not only your own but your sister's/mother's/wife's closet because this wonderfully flamboyant diner chef is always combining traditionally masculine items with glitz and glam. He also wears a lot of different head gear and wears make up. So put on a do-rag and a crochet tank, combine it with something sequiny, a lot of bling, baggy pants, some fake eye-lashes and grab a plain, white apron.
The Crow (Eric Draven)
From The Crow
After everyone and their uncle have been dressed as The Joker the last few years The Crow is a more fun option for someone who wants to wear a lot of make-up. And it's a really easy costume as well. My husband actually went as The Crow our first Halloween together nine years ago and he made it really easy for himself. He already had black pants and a tee so we just taped his waist and did the make-up. This worked really well but for someone who wants to be more authentic, you should go for leather pants, a long leather coat, make bullet holes in the tee and cover those wounds with black electrical tape just like Eric did.
Black tee, leather pants & leather coat
With a black tee, leather pants and a long leather coat you can, depending on styling and details, create lots of costumes. The Crow, Blade, Spike from Buffy the Vampire Slayer and Neo from The Matrix, for example.
Spike
From Buffy the Vampire Slayer
Spike often wears a dark tee tucked into a pair of black jeans with a belt, a red, blue or black shirt, a long leather coat and his jeans tucked into a pair of combat boots. And then there's the hair. Bleached blond and combed back with a lot of product. For extra effect you can get a bumpy vamp face prosthetic as well and if not already British you better practice your accent. "Sodding, blimey, shagging, knickers, bollocks. Oh, God. I'm English." is a good sentence to start with.
Marty McFly
From Back to the Future
Who can forget Marty's outfit? To this day people still uses this look as a fashion inspiration. He sports a layered ensemble with a red tee, plaid button up, jean jacket, stonewashed jeans, red and white nike sneakers and a life preserver an orange down vest.
Daniel-San LaRusso
From Karate Kid
The most important part of this costume is the headband the original Karate Kid Daniel-san is wearing. Other than that just put on something with a slight '80s feel. Daniel-san wears baseball tees with raglan sleeves, sweatpants (long or short), jeans, plain tanks, plaid button ups and nikes. And if you don't want to buy the headband just grab a piece of white fabric and draw the flower (or what ever it is) and dots on it.
Frank Rossitano
From 30 Rock
Frank, the man of many funny trucker hats, is a bit of a slob. So just grab a zip hoodie, any plain tee or funny slogan tee, a funny trucker hat and find a pair of large, square nerd glasses, a wig and sideburns unless you already have that. It doesn't even matter if it's clean or not. And if you can't find a trucker hat you think is funny enough, just buy a plain one and write a slogan on it yourself or create your own on Zazzle.
Steve Urkel
From Family Matters
Put on a striped polo shirt in bright colors, suspenders, jeans pulled up so high you may never be able to have children, white socks, saddle shoes, nerdy glasses on a string and with a nasal, high pitched voice say "Did I do that?" and congrats, you're Urkel and anyone will guess it. Well, at least that's what I thought but New Girl taught me that I'm old and that young people don't know who Urkel is.